Uniquely Designed
Chime Band Drums
When external heat causes product to expand inside of a sealed drum, you need special reinforcement. Our unique, reinforced chime rings increase a drum's capacity to resist deformation and leaking due to the expansion of materials. It protects the seal from damage during loading, shipping, or movement in your facility if the bottom chime hits a sharp or blunt object. These drums are ideal for continuous loop applications where a durable drum is needed to meet increasingly stringent package reuse regulations.
Product Details
North Coast Container Chime Band Drum Specifications
Contact Us For Available Options
Contact Us For Available Options
Contact Us For Available Options
Contact Us For Available Options
UN Rated, All Steel Tolerances Conform to ISO 2547, Passes All Testing Requirements
Tighthead or Two Rolling Hoops
Contact Us For Available Options
Contact Us For Available Options
Contact Us For Available Options
Body Steel Thickness Range
Contact Us For Available Options
57.2–57.75 Gallons (208–218.6 Liters)
We're Here For You
We Customize To Your Needs
Quality is embedded in our business. North Coast Container takes a customer-driven approach to providing quality steel drum solutions with a variety of options and modifications.
For over 100 years, we've made your business our priority. We pride ourselves on providing superior customer service for all our customers, so that you get the exact product to suit your needs.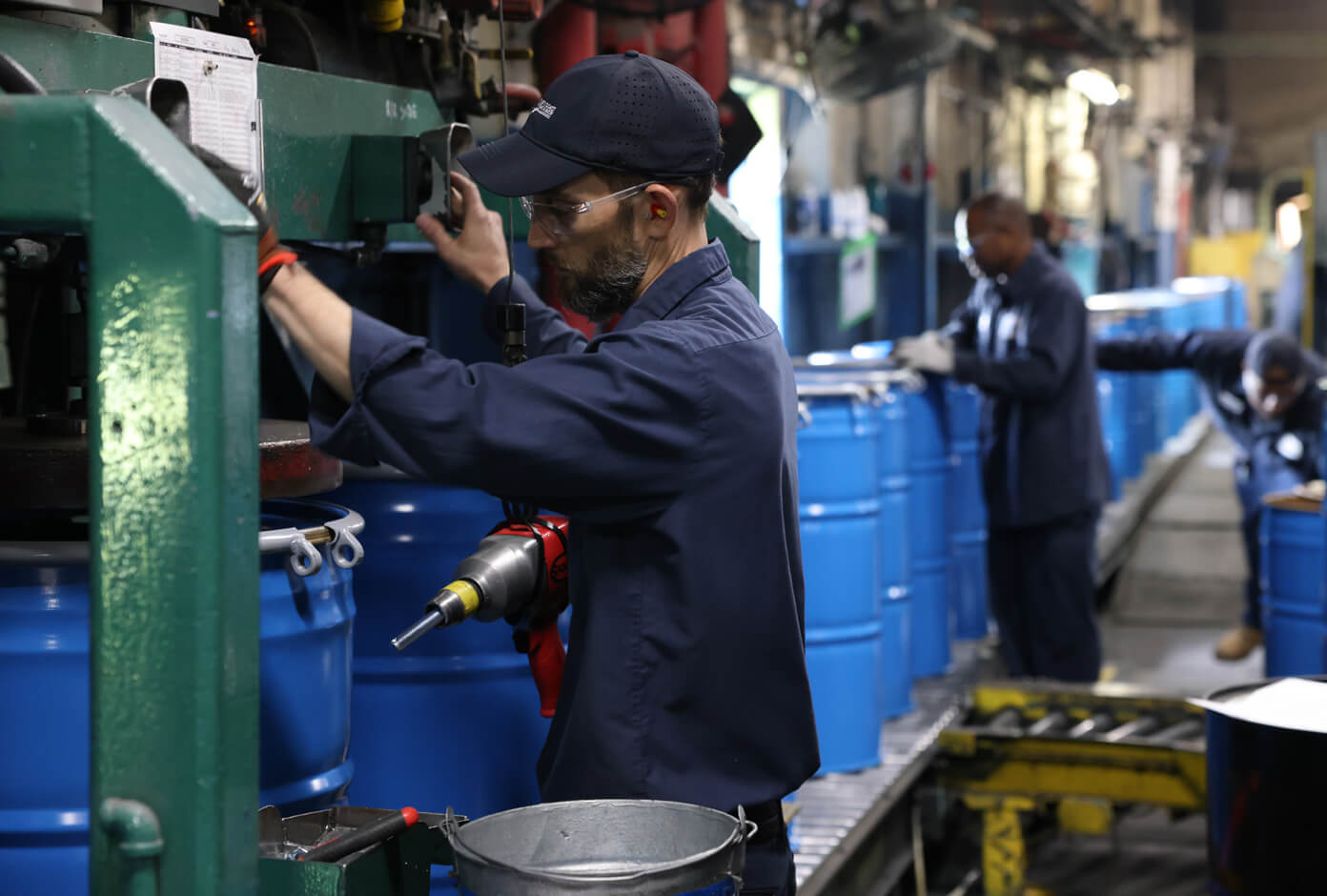 100+ Years of Experience
The Markets We Serve
Our successful history is built on quality, value, and our customer-first approach. We're proud of our experience and ability to serve a versatile range of markets.
"NCC is extremely responsive to our ever-changing production schedules. Their short lead times, attention to change orders, and constant communication allow us to effectively manage our supply chain challenges. Their customer service team rocks!"
Specialty Chemical Company
"Incredibly grateful that NCC was able to supply when another supplier cut us off in one of our locations. They were able to cover all of our drum needs, and gave us peace of mind knowing the quality of its products and service."
"NCC's comprehensive Packaging Supply Improvement Process allowed us to revamp our internal supply chain processes and existing SKUs, providing the needed cost savings to meet our targets. How great to leverage a supplier's industry experience to improve our internal practices."
Construction Material Company
Multiple Locations
We can source products and components nationwide.

Learn More
Multiple Locations