Protective
Salvage & Overpack Drums
Our salvage drums are designed to hold damaged/leak- ing drums to ensure safe transportation through public areas. Overpack drums are used as additional protection for the shipment of drums and other packages. Both options are quality options for transporting damaged drums or leaking materials.
Product Details
North Coast Container Salvage & Overpack Drum Specifications
Both Types Offered in 10, 16, 20, 30, 55, & 85 Gallon
Salvage Drums Come All Yellow With Black, Overpack Drums Come All Black With White Head
Silk-Screening, Stenciling, or Palletization
Exceed DOT Requirements, Salvage Drums Are UN Rated and DOT 7A Type A
Contact Us For Available Options
Contact Us For Available Options
Contact Us For Available Options
Contact Us For Available Options
Body Steel Thickness Range
Contact Us For Available Options
Have Superior Stacking Strength & Provide Ultimate Fire Protection
We're Here For You
We Customize To Your Needs
Quality is embedded in our business. North Coast Container takes a customer-driven approach to providing quality steel drum solutions with a variety of options and modifications.
For over 100 years, we've made your business our priority. We pride ourselves on providing superior customer service for all our customers, so that you get the exact product to suit your needs.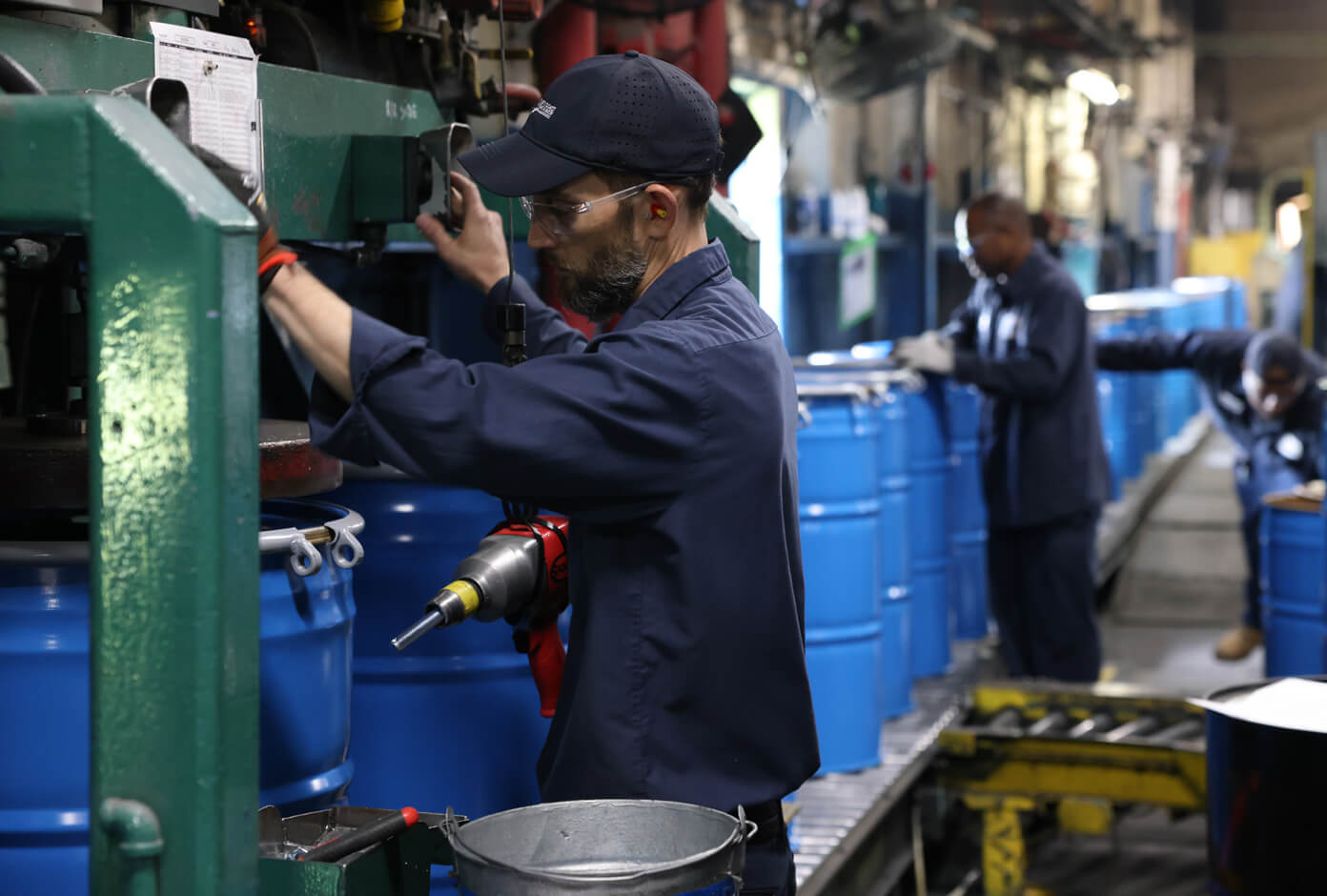 100+ Years of Experience
The Markets We Serve
Our successful history is built on quality, value, and our customer-first approach. We're proud of our experience and ability to serve a versatile range of markets.
"NCC is extremely responsive to our ever-changing production schedules. Their short lead times, attention to change orders, and constant communication allow us to effectively manage our supply chain challenges. Their customer service team rocks!"
Specialty Chemical Company
"Incredibly grateful that NCC was able to supply when another supplier cut us off in one of our locations. They were able to cover all of our drum needs, and gave us peace of mind knowing the quality of its products and service."
"NCC's comprehensive Packaging Supply Improvement Process allowed us to revamp our internal supply chain processes and existing SKUs, providing the needed cost savings to meet our targets. How great to leverage a supplier's industry experience to improve our internal practices."
Construction Material Company
Multiple Locations
We can source products and components nationwide.

Learn More
Multiple Locations